Julian & Ben's story
'Our partnership has been successful because we followed five core elements from the start'.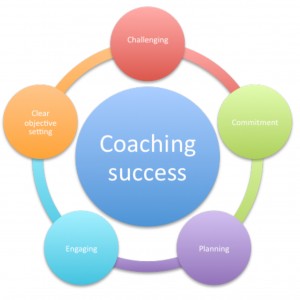 Ben works for Transport for London as Correspondence Officer for the Managing Director of TfL Surface Transport. He came to the Coaching Squared Programme to to build on my interpersonal one-on-one conversation skills, look at the wider picture from another perspective and communicate with a broader range of audiences and engage well with them. I also want to look at ways to improve confidence in different situations and work more effectively with others.
Julian works for Ministry of Justice as a Competitions Development Advisor in the Commissioning and Commercial Directorate. He joined the programme to Develop a more strategic approach to key issues, develop solution focused strategic thinking towards developing civil service policy and responding to policy change. Develop innovative thinking skills within the civil service environment.
This is their story of a successful Coaching Squared Partnership
Objectives
We ensured our goals were smart, pure and clear
What do we mean
We set specific objectives and targets
Made them measurable
Agreed them in advance and had follow ups
We were realistic – Rome wasn't built in a day!
Time phased – we had an overall objective and broke it down into manageable chunks
We focused on the positives – identified what we did well and then looked at what we would like to do better, discussed them to make them known and understood and ensured that we set realistic challenges
We recorded our objectives, albeit on a piece of paper or from memory, but we held each other to account at our next meeting and discussed what we had achieved, what we hadn't, what worked well and what didn't. We then looked at the barriers we faced and set them into context by looking at all the surrounding contexts
Our process
From the beginning we set clear boundaries – looked at the potential pitfalls to meeting up – geographics, diary and communication restraints and set into place a set of guidelines for us to follow
We identified that we were not both equal and looked at how this would impact on our ability to coach one another
From the beginning we set restricted schedules – we had to meet on x day with no excuses and did so for the first handful of meetings – this built up trust[/item]
The first meeting was scheduled a week after the introduction meeting on the programme – we discussed our backgrounds, got to know one another and revealed a few home truths about one another
We identified that Ben was not confident on several issues, and realised that in order for him to be successfully able and equipped to coaching Julian that we needed to address these
How – Julian set mini tasks for Ben to follow and rather than lecturing played out some models in different situations – social at first and then in the business environment
We both focussed on getting to know each others environments – what did we have to deal with – there was a great disparity between our working environments – Julian hot-desking and Ben with an assigned desk
Successful – we made it fun – its not all about work and realised we needed to enjoy the time together, we did some work and then socialised a bit afterwards over a drink to better understand our individual characteristics
We also focused on juggling our demands – coaching was treated equivalent as work! That's to say we were driven to see results at the end
In total we met up in excess of 10 times, kept regular dialogue with one another using a variety of communication channels – email, phone calls, meetings in person and Whats App messaging – we made time for one another
Outcomes
We had a successful coaching partnership and became good friends – we genuinely care about how the other person is doing and want the best for each other.
Increased confidence, developed social skills and a strong belief in oneself
Secured recognition in the office – colleagues commenting that he is a different person – practices in the office has changed
Willingness to challenge others in a position of authority and being direct
Identifying issues being faced and tackling them head on
Putting himself forward for the LGBT+ Network Deputy Chair at TfL and securing in excess of 70% of the vote from members
Having the confidence to see things through, address barriers and overcome them
Being more personable
Personally recognised by his senior managers, and communicating clearly the good the bad and the ugly
Networking – Baker McKenzie

Challenging indifference – practice what he preached
Coming out of his shell – continues to develop and build networks
Guiding others
Being organised, planned and sticking to deadlines
Planning and strategy
Dealing with the politics of the office environment
Proactively challenging and helping others – coaching another individual that secured a job promotion and secured his dream job
A promotion